I took reading week (this week) off to not only give some of the students at work a few extra hours while they could get them, but also because I was WAY overdue for a vacation.

I've decided to spend a lot of time running errands and getting some closets sorted out before I start more classes and have even less time to myself. That said, I have a few items I plan to sell on ebay soon, so I'll be posting them here first to give ya'll first dibs. Most of it will be clothes, but for now this is what is upstairs already.



IKEA Beddinge in color shown (removable slipcover). Comes with two throw pillows in same color. Mattress is in good shape. Frame has one slat (of 26 total) missing.



I love this coat, but it never really fit right when I bought it 6 years ago, and it fits even less now. The shoulders are narrow, and the arms aren't long enough for me (and I'm 5'8"). No size on the label, but it seems to be size 10 or 12.



Anne Klien Cape with fur trimmed hood. Its sized as one size fits all and this is possibly the first time I've ever believed it. It's 100% wool with acrylic fur trim and very cuddly. It's a very cool piece, just not my style anymore.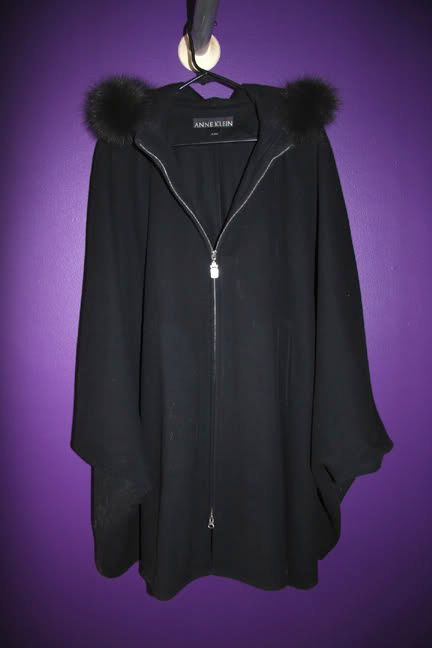 I also have a daylab daylight enlarger kit and a paper developer drum that I have no use for. If anyone is even remotely interested in making prints from home, or could use more bottles and stuff for mixing chemistry, it's all yours.